I am blessed
Its hard to comprehend the beauty that I have seen
It's everywhere!
Its in the flock of geese that flies over me in the morning.
Its in the snowflakes that form on my windshield in the morning.
I love to hear Becky telling me about her day.
I love hearing my brother tell me about his life.
Jennifer and Dustin are a shear delight.
Hearing Mikey talk is a pleasure.
I love the little critters around here. Its all great.
I love hearing about the lives of the people I work with. Its magical!
I love, just about, everything, and what I don't love, can be fixed.
Maybe I'm going senile....but if what I see is crazy, it is right for me.
This is such a beautiful life.
I've been blessed, I guess. I don't need a magical mythical being in a robe to believe in. For me, god is everywhere.
All I have to do is exist and feel. That is enough of a gift.
We are poor, but from what I've seen of the rest of the world, we're rich.
So, no matter whatever happens, I'm good.
I've had a really good life. Thank you god, or whatever.
It's been a pleasure to exist.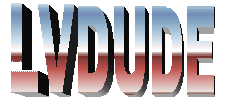 Saturday, November 15, 2008 5:50:08 AM, From: jim, To: Stories