Saturday was a lazy day
My cold came back in the worst kind of way, so we watched tube. The internet was down for over 3 hours, and somehow, that just wrecks the day.
Its funny how plans get trashed so easily. We were thinking about going to Wheeler to gamble, but with the internet down, so I couldn't print a map.
SO, WHAT THE HECK. We caught up on the Tales from the Crypt DVDs, watched Fire Starter II, and played games.
It was gloomy outside anyway. Scats, the (chipmunk) doesn't like popcorn.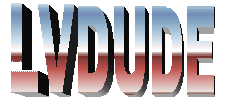 Sunday, November 9, 2008 2:38:00 AM, From: jim, To: Stories