Everybody must get stoned
22 July 2008 , By MICHAEL THEODOULOU IN CYPRUS
An Iranian mother of four faces death by stoning "at any moment", human rights campaigners have warned. Kobra Najar has spent more than ten years behind bars after being convicted of adultery and encouraging another man to murder her violent and heroin-addicted husband, who forced her into prostitution. If her sentence is carried out, Najar will be ritually washed, wrapped in a white shroud and carried on a stretcher with her hands tied behind her back to an open space in the prison at dawn. There she will be buried up to the armpits and stoned to death in the presence of prison officials.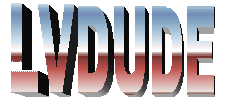 Saturday, October 11, 2008 8:45:06 AM, From: jim, To: Stories