Not having followed much of the news
And just taking a wild assed guess...I'd have to think this country's major downfall right now is defaulted mortgages. All of those ARM's are maturing to a whopping big house payment. When I look around Vegas and Pittsburgh, I see foreclosed homes everywhere. They are wasted resources.
Why can't the government bailout the homeowners that fell for those questionable loans ? Wouldn't that trickle upward ? FHA loans used to be the best deal around. I say, populate these empty houses with people. Make home ownership affordable. Offer consumers a way out. A buy out of bad loans could save the banks.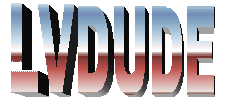 Tuesday, September 30, 2008 2:32:54 AM, From: jim, To: Stories