Reno, Nv - Circus Circus
We took off at 2 am from Coos Bay.
I couldn't sleep a full night in that motel. I think someone was dealing drugs from one of the rooms there.
I think night driving is best when your not taking the scenic routes.
We got to Reno at about 2 pm.
Surprisingly, Circus Circus still had empty rooms available. We ate at their buffet, which was excellent, for about $35 for two people. I couldn't stay awake.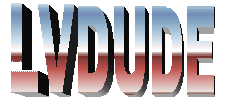 Friday, August 15, 2008 2:00:00 PM, From: jim, To: Stories