Hwy 101 on the Oregon coast
We had a flat, I saw a whale, and I got a contract.
The Oregon coast is most definitely the most beautiful country side I've seen.
It's just too bad that most of their economy seems to center around logging, and gaming.
We're staying in a really dumpy hotel in Coos Bay right now.
Coos Bay was a hot spot at one time.
Now its become another floundering relic of the American industrial revolution. It's sad that so many of our products are made in China. Human rights seems to have taken a dump in the last decade.
Hopefully, we'll be in Reno, NV by 6 pm tommorrow.
Then we'll be headed back home to pack for our next adventure.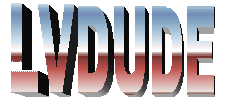 Friday, August 15, 2008 1:44:33 AM, From: jim, To: Stories