Toledo, Washington
We stayed with Don B, from GE in Toledo, Wa.
Don has 5 acres of land with a triple wide on it, and it is quite nice up there.
The mountainous landscapes, the foggy mornings, and the blackberry bushes are its highlights.
This morning, I watched 5 deer grazing on his neighbors lawn (they are considered 'pests').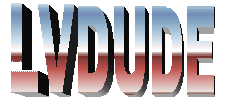 Tuesday, August 12, 2008 10:00:00 PM, From: jim, To: Stories