Seattle is still cold.
I drove around the town last night, and still, I heard no music.
Nothing much has changed since we left here just two months ago.
I did start unemployment.
Its impossible for me to get those people to understand that I'm a Contract Programmer.
According to those guys, I'm an employee, and therefore, I must have filled out an application for employment.
They said I must fill out three applications a week to maintain unemployment.
--- I haven't filled out an application since 1989.
So, I am thinking that I'm going to have to lie to keep unemployment paying. Thats just not right though. Filling out applications is a counter-productive method of finding work. Employers find me. I can't find them.
I guess what's really irritating me is that I am forced to pay up to 6% of my gross for insurance that I can never, in all honesty, ever qualify for. Plus, having to drive to Washington to get unemployment compensation for a multi-state claim is incredibly bad.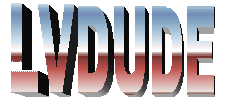 Friday, August 8, 2008 6:58:24 AM, From: jim, To: Stories