This weeks highlights
The bus pass experience - Having to walk all over in the rain to get the wrong pass replaced.
The truck being burgled - A visit from Poppa Lock yielded no stereo, no GPS.
Dining Out - Eating at Fremont Dock, Nickersons, and Bubba's BBQ.
Finding a way - Venturing off to St Marks Cathedral across the lake.
Gaining New Friends - Its hard here, but its happening. Progress is extremely slow.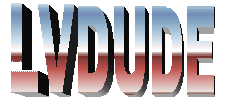 Saturday, March 8, 2008 3:30:07 AM, From: jim, To: Stories