More fun with Bus Passes
It would have been a great day for walking.
But it drizzled all day.
I started to hop the bus this morning, and was surprised when the bus driver told me my pass wasn't good enough. I needed a quarter more. OUCH!!! He let me on though. These bus drivers a pretty cool.
So, now, the problem was exchanging my pass
I had just purchased my pass Friday from Bartell's for $54. I guess they didn't know the rates had changed March 1st. hmmm.
I walked to Bartells.
They had to get the manager and I waited. She told me they don't do exchanges or refunds, and that I'd have to go to the Transit Station on University and 4th. Its in a mall.
I walked the Transit Station.
I went through a long line, but it moved quickly. They told me that they didn't do exchanges or refunds either! I'd have to go to the bus station on the other side of town. They could, however, sell me a booklet of 25 cent passes...hahahaha....The booklet was twice the size of a quarter! I'd bet it expires too!
I hopped a bus to the Bus Station at 201 Jackson Street off 2nd and Main.
The bus dropped me off at a 5 way intersection. There was a bus depot two blocks away, but it was vacant. What I was looking for was a building that wasn't even marked, at least, I didn't see a sign on the building.
So, I went inside and there was the line from hell.
It wound back and forth, ending up at three windows. I had plenty of time while standing in line, to contemplate what I may be doing wrong, (did theyt take Visa, did I need a receipt, did they do exchanges at this building).
I finally got to the window.
The clerk said she didn't do exchanges. She said I'd have to see the manager at another window. Wow. I did, and he had me fill out a form that I had to return to the first window.
Well, I finally got the pass for $63. Did I mention its only live 2.6 miles from my apartment to work? It costs about about 63 cents a mile to ride the bus. Toss in that it cost $150 a month to park my truck at the apartment and I'm paying a lot to get around here.
Leaving the bus station/whatever they call it, I couldn't find a bus back to work.
The street I came down (3rd Street) turns into a one way street, which means there was no bus stop on the other side from where the first bus dropped me off. Now, I'm thinking, I could gamble, and wait at any bus stop to ask the drivers if they came close to 3rd and Madison, or I could walk down 3rd street until it turned back into a two way street. I decided to walk.
On my walk back, I noticed there were two 2nd and Main Streets.
I'm serious!!! One is 2nd Avenue, the other is 2nd Street....I still don't know the technical difference.
I always thought that avenues were short and streets were long. Its reversed here. Maybe thats normal...hmmm.
The worse thing about this whole experience wasn't walking up the steep hills.
When I got up this morning, I got dressed in the dark and I put on a mismatched pair of shoes.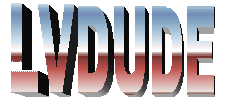 Tuesday, March 4, 2008 3:17:01 AM, From: jim, To: Stories