Our Friday Destination - The Skylark Cafe
They Skylark Cafe and Club. Its on 3803 Delridge Way SW, West Seattle, WA 98106.
The downside is, even though its only 4 miles away
Its a 40 minute ride on the bus. Its a 13 minute drive, if you can find a place to park.
-- REVIEWS --
According to the Stranger - It is Seattle's night life's saving grace.
Editorial Review for Skylark Cafe & Club – by Hannah Levin
West Seattle has long struggled to find a solid, attractive spot to function as a live music destination, and Skylark proprietress Jessie Summa-Kusiak has finally nailed it with this café's cozy, neighborhood vibe. The diner-style food is a top-notch combination of the comforting (homade meatloaf with all the trimmings) and the sophisticated (penne with vodka sauce), while the high quality, free-of-charge live music draws appreciate crowds with a mix of indie, rock, and alt-country acts, and the occasional singer-songwriter.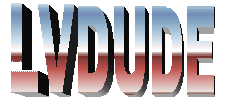 Friday, February 22, 2008 3:38:17 AM, From: jim, To: Stories