Nicer Weather is on the Way
I see its SNOWING in Louisville...
Yeah!
Its a beautiful 47 degrees outside in Seattle.
That feels warm to me these days.
Las Vegas is enjoying a brisk 63 degrees.
Its hot chocolate time in the desert.
Orlando seems to have the best of it all.
Its 72 degrees there.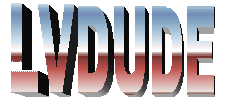 Wednesday, February 13, 2008 12:18:28 PM, From: jim, To: Stories