Another one turns to dust
Allen Harman, a best friend of mine since high school, died Thursday.
He was free spirited, a partier, and a babe hound to the end.
His name should have been Allen T Hormone!!!
He shot himself after being cornered by the law dawgs in Spencer, Iowa.
I'm not a good person to judge Allen. We were once the same.
He liked PYTs, any and all babes, partying, and having good times all the way throughout his life.
Allen just never grew out of it. He knew death would come. He dared it.
By the end, the women and the paryting killed the man.
He was wanted for having sex with a minor in Wyoming. He probably did not do it, but we'll never know.
A married woman may have tipped police off to his whereabouts.
His bullet just dotted the last sentence of his autobiography... "THE END.".
I think thats what he wanted. He'd accomplished everything he wanted to accomplish.
He'd become a mountain man in Montana. Hunt, F, and Fish was his motto.
And although his life may have been pretty much self serving, we could only dream of the pleasures that man experienced.
I loved him.
As people fall off the grid, you appreciate the links to your past more and more. You'll definitely be missed.
Good Luck To You Buddy...Where ever you are
I can't say I'm proud of your life, but I definitely do
understand it.
Sincerely
Your best friend, Jim.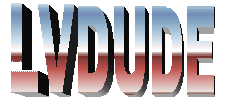 Wednesday, February 6, 2008 7:06:46 PM, From: jim, To: Stories