Snow
Last night it snowed.
We went out too look at the Universty College. It had a HUGE stadium.
We ate a hamburger place called Dicks.
The temperature dropped to 29 degrees this morning. There is black ice on the dexter rd. The traffic
is moving 5miles an hr. Jim is at the bus stop and 13 news is interviewing them.
The weather is going to be sunny all this week.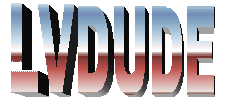 Tuesday, January 15, 2008 8:01:40 AM, From: becky, To: Stories