Gosh that bugs me about Vista
I haven't found a way to add an "Edit With" or "Print With" option to the right-click menu in explorer.
What I'm reading so far is, you can't do that.
The "Open with" has moved from Folder Options to:
Control Panel | Programs | Make a file type open with a specific program.
I've been messing with around in RegEdit with no luck so far.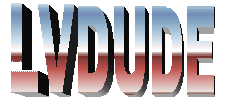 Friday, January 18, 2008 7:20:36 AM, From: jim, To: Stories