Green hair, jacuzzi's, and shopping
What a life! Too much too quick.
I can't begin to describe the feeling in my back.
But that's the bad things.
The good things that have happened so far.
We got moved in Friday, but everything was such a mess. We needed junk furniture.
But Seattle doesn't have any Walmarts. There's a KMart 6 miles away, which in Seattle Speak equals 1 hour.
The traffic is a killer here. I'm ready to learn the bus system at any time.
Why not be chauffeured around while I read the paper?
I hopped into the roof Jacuzzi yesterday morning at 6:30am,
and found a really cool cell phone. I called "Dad".
He told me daughter lives in my building and gave me her address. I tried, it was early, but eventually she called me.
I came up, and she answered the door in her T-Shirt and underwear (who does that?). I about fell over. Her eyes were a red as eyes can get, but she had a pretty smile, and said thank you.
Later, we went shopping at a Target.
It was 6 stories tall, with a parking level on each floor! When you want to go to the next floor with you card, you take the escullator. It has a cart escullator in the middle...very different.
Everybody we met was friendly, and more than willing to tell us everything they knew about Seattle.
That about says it, everybody in Seattle is very friendly.
Today, Becky went to the jacuzzi with me.
Her hair turned GREEN!!! Its a pretty color of green though.
We were supposed to get internet, phone and cable today, but nobody was here to let the cable guy into the electric room.
We'll have it by Wednesday.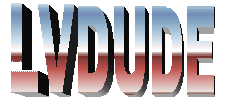 Sunday, December 9, 2007 5:06:04 PM, From: jim, To: Stories