Getting things done in Vegas
Emptied the truck. Becky washed clothes. I got a $1m insurance policy for $320 a year.
Becky and I saw a nurse to get some Albuterol and some antibiotics.
By the time we were done, the Albuterol cost $100 a bottle.
Becky and I usually get shipped in from India for $10 a bottle (without a prescription).
We had to say we were having trouble breathing this week.
The nurse couldn't write a prescription or Albuterol, or Chantix (quit smoking drug) without having an emergency symptom.
It was interesting that the nurse suggested OTC - Muscenex.
We just discovered Muscenex last week.
I think it works as just as well as Albuterol, its cheap, and its non-prescription.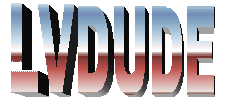 Monday, November 26, 2007 7:18:43 PM, From: jim, To: Stories