We finally got back to Vegas
We packed up everything in the apartment. Then we drove 32 hours across the country.
We got to Vegas with a truckload of stuff that we're going to have to throw away.
We had to bring the apartment stuff when we left.
The garbage was blocked up at the apartments when we left. That seems to happen a lot in high rises.
The truck was the only place we could put our junk.
Every room in this house is already full.
The room I wanted to use is now occupied.
So now, we have a truck load of stuff, and no place to sort it out.
During this next to sleepless week, I just didn't consider that.
I guess I kind of freaked out when I got here.
The master bathroom is out of commission, the heat wasn't working, and the car was dirty.
Sonny thought we wouldn't be coming until next week, so the place was a mess.
I would have warned him again,
but our cell phones couldn't find service anywhere on the trip.
I have been in EMERGENCY MODE!!!
We only have a couple of days, and they are full days!
I got hired Tuesday. This is the first Monday after Thanksgiving.
My credit card was denied access from over activity.
We leave Thursday morning for another 20 hour drive.
I'm tired, so tired, and I just got over the flu.
Today, I guess I have to do business.
I have to unpack the truck, throw away half of it,
and find what I need for the next few days out of it.
And on top of that, I'm going to have to throw stuff away from this house too.
I need to get a $1,000,000 general liability policy
or not even go to Seattle.
Then I need to talk to my accountant,
and get all the papers I need to run a corp from a hotel room.
This all seems like too much.
But if I have to sacrifice my sleep and sanity,
I'll do it, just to get through this week.
I just have to be methodical and organized.
I will get through this.
I guess the moral of this story is.
Be careful what you wish for, you just might just get it.
I wanted a full and exciting life, and I've got it.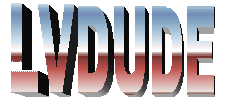 Monday, November 26, 2007 5:40:44 AM, From: jim, To: Stories