The life of a consultant...
You work. You make good money.
Your contract ends. You wait.
You wonder if you'll ever work again.
It takes a level of faith to do what I do.
What happens if the phone doesn't ring, or if I don't get that email for my next contract?
This is the second time I've ventured out-of-state for a contract.
I don't know where I'll be working next.
I don't how much I'll be making.
Being in between is awkward.
I could never do this if I was alone.
But there are benefits.
You get plenty of time off.
You get to see new places.
You get to make new friends.
The sad thing is, you are in a world all of your own.
Few people understand what its like, not being attached to a job.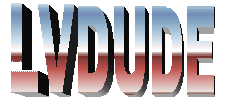 Monday, November 5, 2007 8:36:03 AM, From: jim, To: Stories