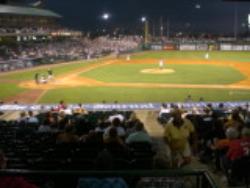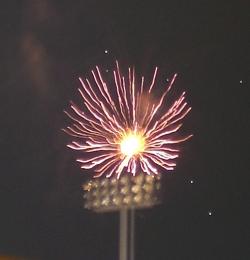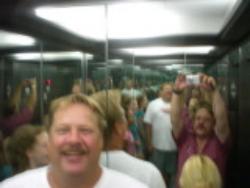 We went to the Bats ballgame.

The Bats won. They always seem to win when we're there.
We decided to go swimming afterwards, so we swung by the towers to pick up our swim wear.
The elevator action looks a lot wilder than it was.

I was just playing with the camera. I love its 'infinity mirror' effect.
Rods pool was the perfect temperature.

We ordered Philly Steak Pizza from Domino's and it came out much better than the ones we've had in Vegas.
I think the dough is better here.
It was late, and spending the night seemed like a good thing to do.
I woke up at 10 am Saturday, thinking it was 6 am. I've never slept in a basement before.
They've got it fixed up very nicely.