Eliminated those pesky bot ids.
I should do like Yahoo, Aol and the other sites do for logons
They put a graphic up to verify a human is trying to log in.
Another long day. Got up at 5am.
Found the web site had been abused. So I wrote a fix and put it in.
Figured out my project's design was flawed.
I corrected it, but...
The real problem is, I've sent the Documentation to several users for our meeting next Tuesday.
So, my first meeting may make me look bad.
Work keeps asking me if I'd consider full time.
Its a toss up of benefits verses dollars.
At any rate, I told them I couldn't commit to anythingt until my contract is up in November.
I indicated I would like that.
I finally got the seller's documents to sign.
Grady called and said if i could get it signed today, the deal was probably blown.
All this happened today, on a Friday, around 4pm.
I had to go home during rush hour, get the docs, find a notary and a Fed Ex place.
All this I had to do in a town that rolls up its side walks at 5pm.
My brain is fried again.
Somehow, we pulled it off, and I think I lost some of my hair.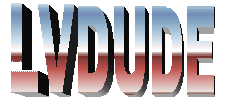 Friday, July 13, 2007 9:06:15 PM, From: Jim, To: Stories