First day at work went well!
My suspenders popped off from my pants faster than a speeding bullet, though.
They didn't have terminal for me, so we tried several different ways to get me in.
I eventually wrote a Cobol/Sql report from scratch (well, almost).
Slapped some macros together from memory. That was fun.
I took advantage of the slack time by running by Barringtons Place.
They needed the application fees. They're running a background check on me...sheesh.
I've got to get my mortgage company to fax them a statement saying I pay my bills on time.
Plus, they needed employer references.
I guess I should be greatful that they screen their tenants.
Later, Barrington's Place called and said they couldn't have our room until the 18th.
Thats a far cry from the 6th of July.
I told them we were still, kind of interested, but I'd need an actual date eventually.
I have to plan a move. I can't just wing it.
I came home, and Becky told me we no longer had our hotel room.
She said they said we could stay one night only, if we paid.
It turned out we still have our reservation, but they charge weekly...haha..
That Becky! Gosh I love her!
Meanwhile, we have an offer on the condo
My realtor called tonight at 1l pm. I had to print a document to fax back, and my printer is out of ink.
And, I can't yet get on the internet at work...youch!
This is a really good ride I'm having here.
I really am loving every minute of it.
I've found that at times things just work out all screwy, for what seems like, no reason at all.
I thinks its fun though.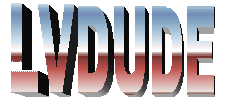 Monday, June 25, 2007 10:35:46 PM, From: Jim, To: Stories