Notes on Suburban Extended Stay
First, the bad things:
- The rooms are tiny and inadequate.
- There is no storage in the bathroom, not even a hook!
- They give you two (one drawer) night stands, and one (three drawer) chests.
- The kitchen has one cabinet and no drawers.
- The stove is a two burner, no oven, with a dorm size fridge under it. The 2" gap between the stove and the fridge is where we keep the silverware, LOL.
- They should advertise their kitchens as having "The Worlds Tiniest Microwave".
- The hotel doesn't provide ice trays and there is no ice machine on the property.
- The dining table is 2 foot wide, and its wobbly.
- We upgraded to a room with a sofa bed, but its not worth the $4 a day increase.
- There are no easy chairs.
The good things:
- A 24 hour convenience store shares the parking lot. We're on the first floor, and have the closest room to it. It takes 40 seconds to walk there. The stores warmed food is Excellent (first time I ever said YUM to a Sloppy Joe). The cops seem to love it too.
How we improvised:
- We brought a plastic 6 drawer chest of drawers. Its strong enough to hold the hotels 30" TV.
- We brought 2 smaller 6 drawer storages units. One is in the bathroom.
- We bought a 3' x 4' steel camp table from Sams Club fo $42.
It stores like a thick pole in a carrying bag, and folds out to full size and it has adjustable height and width (its amazing).
We put it in our kitchen.
- We brought a small hot/cold water dispenser. The kitchen table is JUST big enough to hold it.
I only booked this room for 2 weeks.
Extended Stay America has identical room rates, and probably 20% more area.
They offer
- A full size refrigerator
- A chest of drawers (six drawers), plus two night stands.
- A breakfast bar in the kitchen,
- two laptop stations,
- two easy chairs.
- AND, they have ice machines.
The down side is, you have to drive to a convenience store.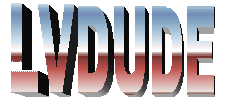 Thursday, June 21, 2007 8:17:29 AM, From: jim, To: Stories