I failed Ajilons background check
Bank of America is going through the 16 pages I faxed to them last night.
I made a mistake and wrote down US Consulting as my employer for M2 corp in Orlando.
It should have been STJ Inc. OOPS.
Pat Hill at US Consulting called me about it.
So, I frantically called Mike to verify we worked for STJ Inc.
Then I called Ajilon, and the person doing the background check to straighten it out.
They still haven't told me where to take a drug test.
I'm starting to pull my hair out over this thing.
I have a back up plan (Be Quick). If I need money, I can get lots of it.
But, I guess I'm going to have to cancel my hotel reservation in Louisville again.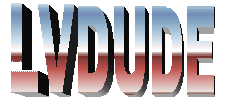 Tuesday, June 12, 2007 12:05:39 PM, From: jim, To: Stories