Supposed to: Start at BA Merchant
Not!!!
No one has called yet.
I'll wait until 2pm their time, and call them.
I noticed in my notes,
US Consulting said I'd be working W2 for the Vendor, and Ajilon would be calling me.
- I'd think that would mean I'd be working for Bank of America
- US Consulting's non-compete clause would be invalid
- Somehow, Ajilon fits in there somewhere
I was hoping all that would be cleared up today.
hmmm.
But, it all means nothing if they decide not to hire me.
I just wish I wasn't tied to the phone.
I noticed that Friday, Adam G said "Good luck with the drug test" (which I'll pass in flying colors).
I thought that was odd.
Adam also said, buying and selling contracts happens a lot with consultants. I've never heard of that though.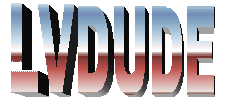 Monday, June 11, 2007 8:00:00 AM, From: Jim, To: Stories