We are all frustrated
Sonny said he's a little frustrated about these times.
Most things are uncertain right now. What is certain, isn't good.
At this point, he knows he'll be laid off in July, but even that is a big maybe.
The Frontier has to keep 6 engineers around until the hotel gets leveled.
I share some of Sonny's frustration
Waiting is not something I do well.
So, should I unpack?
I know I could contact Jerry Newberry's friend, Kevin McDonald.
Kevin McDonald is responsible for all of Bank of America's ATMs on the west coast.
I'd think Kevin could get me in anywhere I wish.
I could bypass this whole headhunter thing. hmmm.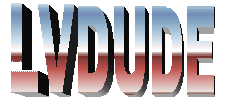 Saturday, June 9, 2007 10:13:35 AM, From: Jim, To: Stories