Things just keep-a-changing
Now, it looks like I'll be W2 instead of 1099 for $2 less an hour.
Plus, I'll be working with Ajilon and not US Consulting.
Its all good though, as long as I get hired.
Clark Zalot should be calling today about me taking a drug test here, maybe on Monday.
Adam said we should still be on for the 18th, but now, I'm thinking with the new red tape, it may be the 25th.
But then again, he's washed his hands of it all.
On the other hand, Ajilon must have bought my contract somehow.
hmmm.
I just hope everything doesn't go sour.
Be Quick is all but shut down now.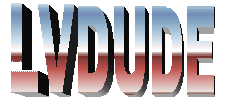 Friday, June 8, 2007 12:24:08 PM, From: Jim, To: Stories