.To go or not to go? That is the question?
Yea, now ain't that just something.
I'm happy just for the thought of getting a contract on the "old" contracting scale.
If it happens, its great.
If it doesn't, it was a nice thing to consider.
But so far, its cost me $0.00, and thats a good thing.
Besides, if it gets pushed up a week, I'll have more time to deal with the condo and to research investments.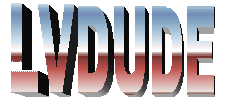 Friday, June 8, 2007 8:06:24 AM, From: Jim, To: Stories