We turned down 7 calls today for Be Quick
7 calls would have been worth $210 minimum. That sux.
I'm turning over our calls to another company called Go Notary.
I talked to the owner and he's pretty cool. I'm going to demo our system to him sometime next week.
Hopefully, we can squeeze $5 a call from him.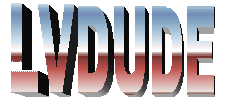 Friday, June 1, 2007 9:50:01 PM, From: Jim, To: Stories