Loan fell through, but thats a good thing
- All the papers were signed at the title company.
- Everything was supposed to be a done deal
- I was actually waiting for the wired transfer.
When I was supposed to get paid, the loan company backed down.
I'm relieved. The loan kept getting uglier and uglier.
I don't want to do business with a loan representative that is flakey.
- The loan should have taken 1 week, not 6.
- I was supposed to get $40k, not $20k.
- The loan was supposed to be $800 a month, not $1k.
- It was supposed to be a stated income loan
- They ended up getting my corp papers, real estate papers, and bank account.
- In the end, they added a nasty prepayment penalty rider.
That all sux.
But, I never needed the money anyway.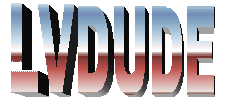 Friday, June 1, 2007 9:40:06 PM, From: Jim, To: Stories