Pauls IBEW Graduation!!!
Yeehaa...its at the IBEW on Lamb and Bonanza.
Its beautiful, how the smallest of events can change someone's life.
Rob called me about IBEW. I called Paul. We all scooted on up to IBEW.
I got called for work, then changed my mind about working with them.
Paul got called, and decide to give IBEW a shot.
Rob never got called.
Now Paul is a Journey man!!!!
Thank you Mr Rob Allred. RIP.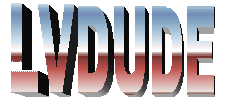 Saturday, May 19, 2007 11:00:01 AM, From: jim, To: Stories