Take a Brake Break - from Brakes Plus
$760 for all four brakes. That sounds terrible to me, but they sounded so bad.
The rotors looked terrible.
I told them Mr Brake replaced the front brakes 2 years ago, and they have a lifetime warrentee on them.
But I also told them, Mr Brake should probably be called Mr Break.
They said they'd toss in the front rotors. Which would have been $220 more.
Sonny's footing the bill, which is darned decent of him.
I'm going to spring for a new stereo in that truck.
The last one got stolen 2 weeks ago.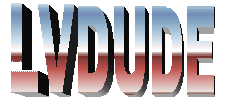 Wednesday, April 11, 2007 10:24:16 AM, From: jim, To: Stories