Advair works for asthma!!!
Thanks GMa for the sample!
It surely beats the heck out of paying another $800 for a doctor and coming out with 1 bottle of Albuterol (like I did).
Albuterol is better than Primatine Mist (which is bottled Epinephrine), but its not great.
Advair is Albuterol plus ipratropium bromide.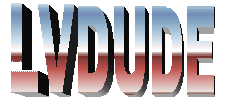 Sunday, April 8, 2007 7:59:37 AM, From: jim, To: Stories