.I've created a lot of interesting things.
Wowzer times like a million, you are one awesome dude. People should be raising eyebrows so much they have
sixpacks on their foreheads!! Seriously, youd be like a god in an Amish community, once the infuriatingly meddlesome
elders were out of the way ! Kudos to you .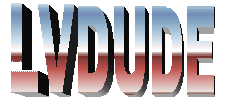 Monday, March 12, 2007 6:10:45 AM, From: warren, To: Stories