.Regarding quitting smoking and hypnotism
Hmmm, scrolling action incapacitated at some point, but aside from that. A super great method for quitting shmoking is this, and it really works. Dress up your hands each morning. One hand, the hand you smoke most often with, dress up as a
burglar, or better yet as Bush, or any of his sneaky awful cabineteers. Dress the other up as something good to you, like some one you would ordinarily most always trust. Then when the burglar attains in its arms a cigarette you immediately know to
demand an answer from it as to what nefarious intentions it plans for you. And it will say to you, "Oh this? I just want to
bring the chemicals inside by way of lighting it on fire, you kniow, show them off again to the rest of the body, beginning with
the lungs and heart." Well, youve caught him there! and the wrestling match should be easily won, as you are alot larger and heavier than your own hand. After awhile the burglar hand should just give up. If youve dressed up your other hand correctly
wrestling with it will not be an issue, it will not want to do things it knows you frown upon. No - Bad mr rumsfeld, you will not host a fundraiser in my body - bad bad mr rumsfeld!!
Im winning yay! This has such moralizing
overtones i think Ill just stop now.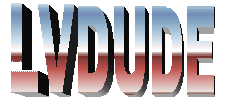 Wednesday, December 27, 2006 8:58:02 AM, From: warren, To: Stories