Talked to an old friend today.
He was babbling on about Bush, Cheney, and the Tri-State commission.
According to him, Al Kaida has been at Camp David.
Also, the Tri-State commission is planning on blowing up nukes in 5 major cities with the next year.
The goal would be to call a Marshall Law in for a minimum of 6 months, bring in the international police, and kill over 80% of the US population.
The point would be to free the world from the ignorant, lazy and freeloading populations.
All I can say is...WOW!!!
I heard the same thing from a bum in Denver last year.
Now, if all this were the case, I suppose I would go to Florida, walk 10' off of the highway in any direction and get lost, then eat fruits, berries, and crocidile eggs. Of course, the World Police might gas the swamps, but at least I'd stand a chance. LOL.
All I know is, we Americans are obviously being lied to by the press. Why, well, I wouldn't even try to guess.
If we can't take over a country the size of Arizona, with billions of dollars and high technology in our favor, our military people suck. I know Bush's buddies made out to the tune of billions. AND THAT, I believe is treason.
And Clinton got impeached for a blow job, while Bush is a mass murderer for hire.
When I mentioned this to Sonny, he asked me,
Jim, doesn't this guy have any nice things to talk about....
hahahahah.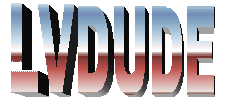 Thursday, February 15, 2007 9:50:45 PM, From: jim, To: Stories