We're open for business world!
I got a laser printer today.
- Its an Okidata and its perfect.
- It should get 6,000 sheets of print out for each $60 cartridge. Thats 1c a sheet...pretty nice.
- It also prints HiRes Color...Okidata's are the best printer (I've alway thought). They're work horses.
- The links are restored for Be Quick. After I order an extra phone tommorrow (702) 456-5288,
then we'll be set for marketting.
I found out that XP's fax facilities will accept a fax in and will optionally, forward it for immediate print
That's what we want, unattnended incoming fax orders. We'll handle fax outs with our HP multi function.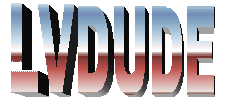 Wednesday, February 7, 2007 2:00:40 AM, From: jim, To: Stories