Finished up the condo yesterday.
All except for the final clean up. Becky cleaned and painted. I painted. Sonny cleaned up the garage.
Sonny actually did most of the work this time. Cheers to Sonny...YEAH!!!!
This time, we'll charge a $50 refundable application fee and we will check references.
No more cash deals. Its too much effort.
I called a real estate agent about the houses across the street.
The 1,600 square foot houses cost $310,000 ($193 a square foot)
The 1,800 square foot houses cost $352,000 ($194 a square foot)
So the condo should be worth over $120,000.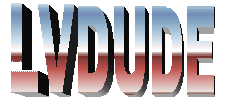 Wednesday, January 24, 2007 9:41:05 AM, From: jim, To: Stories