Ate at Red Rock Station tonight
Its was Gma's birthday. The Italian restaurant we went to was pretty special. Paul reserved a private room for the seven of us (Paul, Gma, Dustin, Jennifer, Sonny, Becky, and me).
We had shrimp scampi (3 shrimp), and calamari fritti for the appetizer.
- I had osso bucco, because I'd heard of it, but forgot what it was.
- Sonny had sea bass *****
- Becky had Chicken Parmesian. ****
- This kids split a pizza **
- Paul had a seafood medley *****
- Gma had veal marsala ?????
The reason why I didn't rate my osso bucco is that I was raised on osso bucco!
Its basically roast beef with gavy on rice. Whoops on me.
The service was wonderful, the atmosphere was great, and we had fun. Plus we survived the trip to get there along I515.
The price was high, but, for a once in a year event, it was worth it.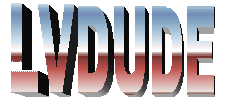 Tuesday, January 30, 2007 10:03:54 PM, From: jim, To: Stories