Jennifer stayed over last night.
We took to the dentist at 8am this morning.
THEY SAID: She can't have a root canal, so they're going to have to pull her molar.
However, they are saying she needs to be put under for the extraction.
While waiting in the lobby, waiting I talked to this fellow about Medicare supplimental insurance. I told him I thought Champus took care of that for a small premium. Somehow we got to talking about Mexico.
He said, his parents, rather than go through the health system in the US, got their teeth work done in Mexico for 10% of the cost. He also said he has heart problems and will probably go to Thailand for an operation.
I thought that was an interesting thing to say.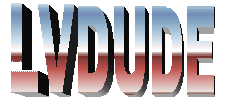 Wednesday, December 20, 2006 2:45:13 PM, From: jim, To: Stories