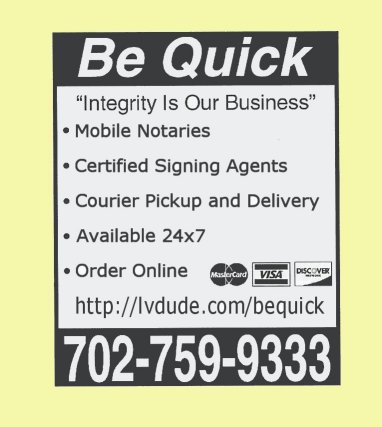 This is my yellow page ad, and it cost $200 a month (for three ads).
Advertising is expensive. It'll come out in The Yellow Book some time in April.
Hopefully, I won't have to take a job at Walmart before then...haha.
Http://www.lvdude.com/bequick is close to being finished.

It can take credit cards right now, but it needs at least 40 hours to be polished up.