Called Prelegal about UMC charges
Attorney Iris Fieldman, Esq returned my call.
520 S 4th st #360, Las Vegas, NV 89101.
Tele: (702) 388-4401, Fax: (702) 388-2519
She said call The Nevada Office for Hospital Patients Ombudsman 486-8255.
They are a state funded consumer billing advocate.
I'm faxing the lawyer my invoice, a letter I sent UMC, and the note I showed the receptionist, nurse and doctor.
She will fax me a General Authorization Letter.
She said I might call the County Commissioner.
She said the charges were OUTRAGIOUS!
They would probably justify the markup by citing they take care of the indigints.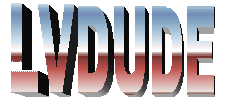 Wednesday, November 8, 2006 11:15:31 AM, From: Jim, To: Stories