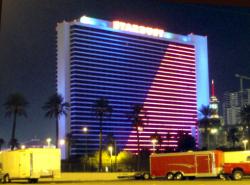 Stardust is closing today at noon, to make way for the
4 billion dollar
Echelon complex.
Wow...I did say that right!
It opened in 1958.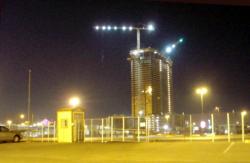 This really puts pressure on Phil Ruffin to finally make a decision about The Frontier.

With Echelon, Encore, Palazzo and The Trump Towers, The Frontier will look like a trailer park surrounded by luxury if something isn't done - And Circus Circus will probably have to go as well.