Some days stink
We devoted most of the day to Joy's getting her job.
Robert squared up with me, and bought the little laptop too.
While at Walmart (for her polo shirt), I bought a xD card for my cell phone.
It was bound up so tight, I got the package open, and the xD just seemed to disappear.
I had to get another miniSD card for my camera, since it seems to ruin them easily.
Also, I checked around for Evap Purge Canister Valve for the Mustang
It causes the Check Engine Light (MIL) to come on. It was on the web for $28. Ford Country said they had it for $112. I double checked, and they spaced, they looked up the wrong car, year, everything. It turned out to be $31.
I changed it out in 5 minutes.
Meanwhile...we still have Amy here, and we need to pick up our rent money, and pick Joy up.
This day seemed like a waste.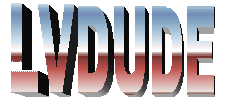 Tuesday, October 10, 2006 5:50:24 PM, From: Jim, To: Stories