Good Night Dad
---These words were written by my mom on her dad's passing---
These words and message wil live in my heart forever.
Thank you, Dear God, for my father and for theses words he never failed to speak each night to me.
"I love you with all of my heart
I want us to live togther for the good of each other.
And to work together in peace.
And when I get too old to take care of myself,
I want you and James Alfred (his son) to take care of me"
Dad would smile, always a sweet smile. And he said
"I hate to let you go" (holding my hand). And he let go, and smiled again, and left.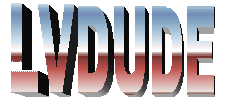 Thursday, September 28, 2006 12:12:49 PM, From: Jim, To: Stories