Its been almost a month since Dad passed away
I was getting used to him calling around twice a week. And on the trip to and from Florida, we seemed to be talking most of the way on my cell phone. Its sad to lose someone.
When someone who you grew up with dies, you realize you are the keeper of those shared memories.
Its bizarre how the mind behaves as the memories we have become more pronounced when they are fading away.
The most profound thought I had about dad's life was that house he built in rural Kentucky.
It had a colonial style to it, and it was the only one like it there when he built it in the 1970's.
When I went back in 2005, the whole neighborhood matched his design. There was at least a square mile of simular styled houses.
Dad had told me he didn't feel like he'd really accomplished anything in his life.
Isn't it odd, that his, just building another house, could have had such a far reaching affect?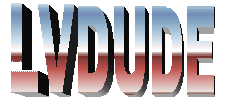 Sunday, September 24, 2006 7:25:34 AM, From: Jim, To: Stories