The funeral
Sonny and I tried to see some sites before the funeral. We went down to Lake Erie's Liberty Park...however, instead of going through the park, we climbed a steep hill across the road to get a bird side view. Unfortunately, there were a lot of red juicy berrys along the muddy climb. Half my face was covered with red dye. By the time we got down, we were late for the funeral, and my face and hair were bright red!!!
A lot of the pictures they had displayed were pictures I had taken.
I was really surprised about that. Everybody was very nice and very friendly. My eulogy was pretty much that Dad may have like believing in the far side of things, but, he left his mark in ways he never even counted. I mentioned the house he had built in Paducah, Kentucky. He got the design from a magazine cover. I guess you'd call it a Southern mansion, but on a smaller scale. Keep in mind, when he built it in the 70's, the houses in the neighborhood were wooden shacks. Today, for an area that covers at least 3 square miles, there are houses that all duplicate his design. His was the first and I'm sure it set the pace. Dad....it seemed...made his mark on the world.
Afterwards, we all ate at a really nice restaurant and as usually.
Aunt Tass paid for it all and I feel really guilty about that. I don't know how my conscience will deal with the fact that I already owe her so much. My carma insist I keep an even slate with very one.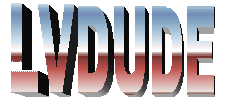 Saturday, September 9, 2006 8:09:07 PM, From: Jim, To: Stories