Still feeling badly
I took a couple of those pharmacudical uplifters.
They finally kicked in around 10pm. Now it's late! ANYWAY...
I cut the top and bottom channels for the condo's closets.
They look good.
I straightened up the tool room.
It seemed unfair that I'm getting Sonny to throw away his junk, while I'm keeping mine.
The room's clean now, but its poorly organized.
Becky was feeling bad today.
She did a lot of work last night help Robert move.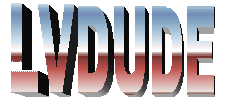 Monday, May 8, 2006 4:08:04 AM, From: Jim, To: Stories