If I am never to get any better
If these bad health issues I'm having are a signal of an end coming, I got to say, I'm not afraid.
In the end, we all must realize everything we did, all the things we believed, and all we held true, were myths.
Life is just a box of dreams. None of this can be proven to be real. If the present is more real than the future, and the past is more real than the present, but the past is just a memory, then this is all a dream.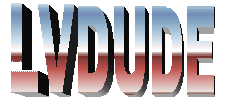 Monday, May 1, 2006 8:03:05 PM, From: Jim, To: Stories