Retoured the Lake Mead area
We ate dinner down at the Las Vegas Marina (I think thats its name). The restaurant had a very basic menu. They were closing at 6pm and could hardly wait for us to leave. It was odd.
Afterwards, we scurried down to Boulder Beach.
Its aptly named. You need shoes to walk on it. Its odd how they tout this as a beach. In Daytona, we noticed that they actually bring sand to the shore for people to walk on. They should do that at Lake Mead.
The Marina at Boulder Beach is much nicer. The restaurant looks oodles better. You can rent a tiny boat for $30 an hour, party boat for $40, a speed boat for $50 and a wave runner for $65 (all two hour minimum). Also, the Desert Princess offers a pizza tour 4pm daily that runs up to Hoover Dam and back.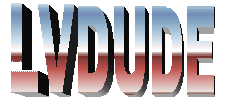 Monday, April 10, 2006 9:32:17 PM, From: Jim, To: Stories